What is Integrated Programme?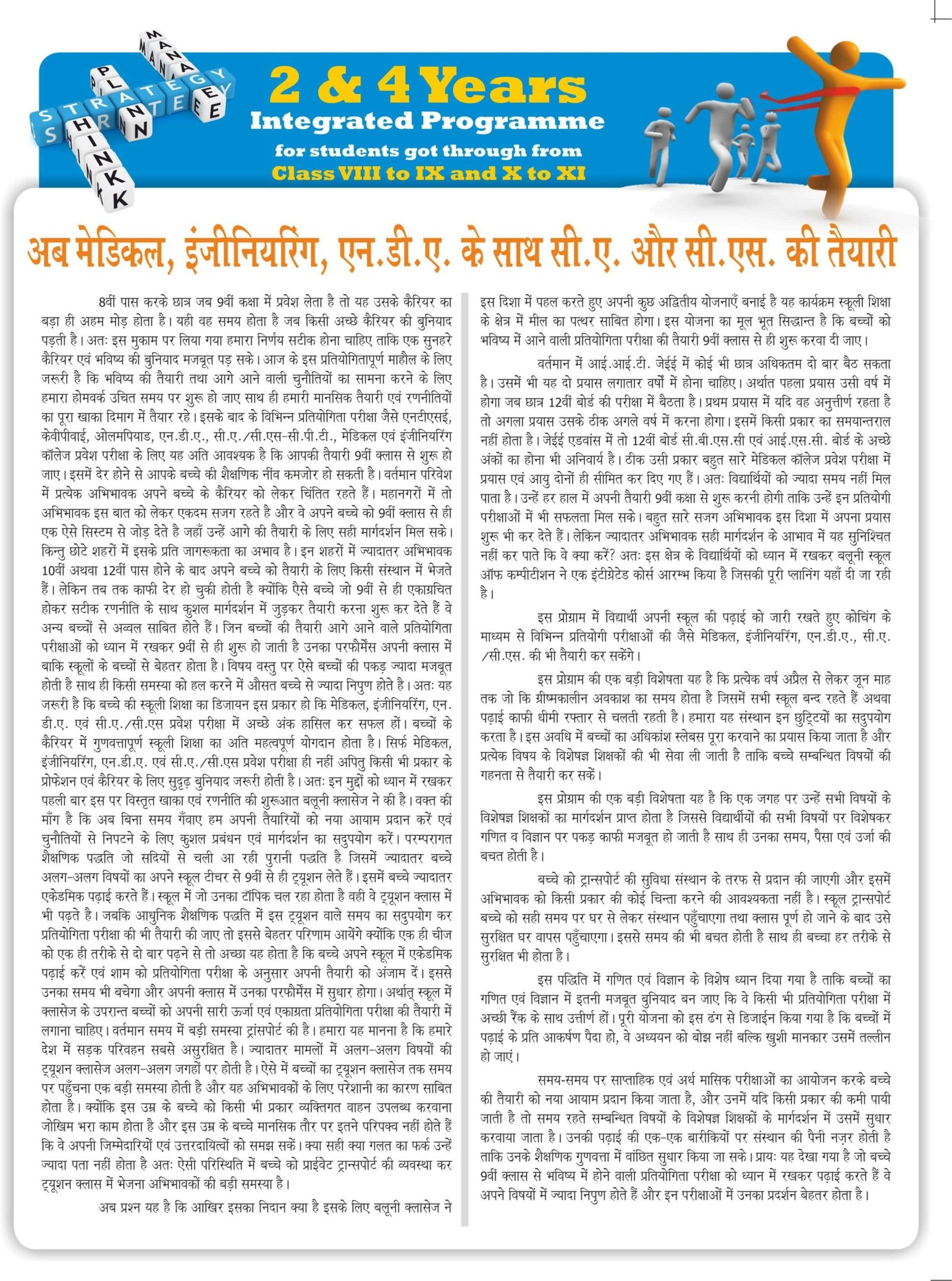 The integrated Programme assists a student in planning his or her future career and profession in order to improve their current situation. There are numerous advantages in terms of becoming a better person and establishing a great future in the educational world. Students benefit because they can view the entire spectrum of their education at a glance and thus obtain a better comprehension of facts, especially if they are effectively presented.
Baluni Classes Provide 2 and 4 year integrated Program, such as NEET, JEE (Main & Advance), KVPY, NDA, NTSE, Olympiads, Foundation, School Board and CA/CS these are beneficial to students because they teach them to plan at a young age. As a result, students are less likely to be distracted from their studies and are more focused on their studies and careers.
The goal of this programme is to take advantage of the presence of a diverse group of professionals, allowing students to receive sufficient attention. This plan was made more efficient by a wide selection of modules and sessions, which will benefit student professional development.